Our new weaving workshop programme!
Learn more, be inspired, and find out what's new at OWS!
Learning to Weave? Subscribe to our YouTube Channel!
Our YouTube channel began during lockdown in 2020 and now has over 3.5k followers with 125k + views across our channel! New videos are being added for 2023, with guidance for weavers on weaving basics, weaving techniques, studio updates & more!
Why not get a taste with some of our most popular videos below?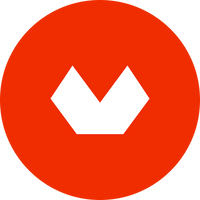 Domestika Online Weaving Course!
Do you want to discover your weaving style? Are you wanting to push past the beginner's phase and learn how to design and weave new projects? Then sign up for my Domestika online weaving course!
Learn More!
Domestika course Testimonials
Absolutely well structured course where one can learn techniques and gain inspiration as well as foundations of weaving. Thank you for sharing so much and explaining so well. This course is a gem for beginners and beyond. 

Student, UK
Brilliant teacher. Really makes it easy to understand. Lots and lots of information. Definitely a great course to do. ♥️

Katrina, Australia
Excellent course, very well explained and with an incredible knowledge of the technique, she is very clear and generous with her classes, I learned a lot and it helps me to use it in other products

Student, Peru
Wonderful teacher and course! the teacher is very meticulous and thorough and it was a pleasure to learn from her and get all her professional tips

Liat, Israel
I really enjoyed the course. The teacher communicates in an engaging, explicit and competent way, taking us through a structured and very professional gradual learning process.

Graca, Portugal
If you want to learn all aspects of hand weaving techniques, this course is for you.

Hande, Turkey
Location
Find us at Makespace Oxford
The Oxford Weaving Studio
1 Aristotle Lane,
Oxford, OX2 6TP